Not in mood to blog much. Rather share something eye-catching with y'all. She's my favourite Spanish girl, Penelope Cruz. Madrid born somemore!
Penelope Cruz topless sex scene
Isn't she hot? What was Tom Cruise thinking? Screw the Tom-Kat couple.
jódale, Tom
By the way, the new GAP ad is kinda cool. Check it out.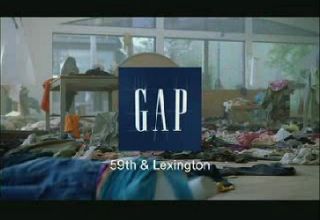 Still from GAP ad
new GAP advertisement
I heard GAP only has stores in US, UK, France and Japan. What? We can't afford to buy your fuckin GAP is it?